Especialidades Medicas Madero (Madero Medical Specialties) has a group of expert specialty medical doctors, who provide a wide range of medical necessities with a strategic health management.
We are by your side to attend your wellness, with a constant follow-up during each stage of your life.
Our experience allows us to know which needs are required for all your family, since newborns, adults and elderly people.
We are known for having a fast and polite service; respecting, taking care and offering quality care with a touch of human warmth.
With the escalating pandemic, our medical offices are very attentive to the widespread outbreak of COVID-19 and are proactively taking steps to safely manage patients while protecting clinical staff. In GRUPO MADERO we have the security resources to take care of you and give you a state-of-the art service. Our medical team is committed on protecting the life of our patients by being with them in these moments of uncertainty and by taking decisions on time that make a difference.
Our complete structure of gynecology and obstetrics specialists allow us to have all the resources to face women's health issues. Whether from routine checkups to complex diseases.
Our specialty area for men provides diagnosis and medical treatment for conditions of all kinds.
We help you in the optimal development of your physical condition and integral health; in addition to maximizing your quality of life through an evaluation, treatment, and monitoring of a personalized plan, with the constant support and effective education of our specialists.
We have specialized doctors with a great medical aesthetic sensibility, and a wide range of more advanced and sophisticated non-surgical treatments and anti-aging products on the market for the care of your aesthetics, both for men and women.
Our experts are committed to prevention, evaluation and comprehensive treatment for the care of your eyes as part of general health.
If you are significantly overweight and want to make a change in your life, you could be a candidate for surgical weight loss. It is a team work that includes doctors, psychologists, nutritionists, and surgical specialists.
Medicine that takes care of your whole family.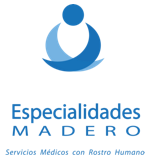 Av. Francisco I. Madero No. 665
Col. Primera Sección
CP 21100 Mexicali.
Open 24 hours and the 7 days of the week
Taxi service from the border line to the clinic and vice versa.
Delivery of Medical Line Passes to USA Patients.