Healthplan options
With your "Cobertura Madero" card you will have these benefits:
- 50% off discount in office visits or emergency visits with general physician

- 20% off discount in x-ray services

- 10% off discount in laboratory services

-Discounts in prescriptions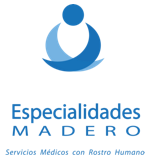 Av. Francisco I. Madero No. 665
Col. Primera Sección
CP 21100 Mexicali.
Open 24 hours and the 7 days of the week
Taxi service from the border line to the clinic and vice versa.
Delivery of Medical Line Passes to USA Patients.